Thanks for completing the form!
If you'd like the paperback or Kindle, order them today. In the meantime, enjoy your bonuses.
Ready to take the next step?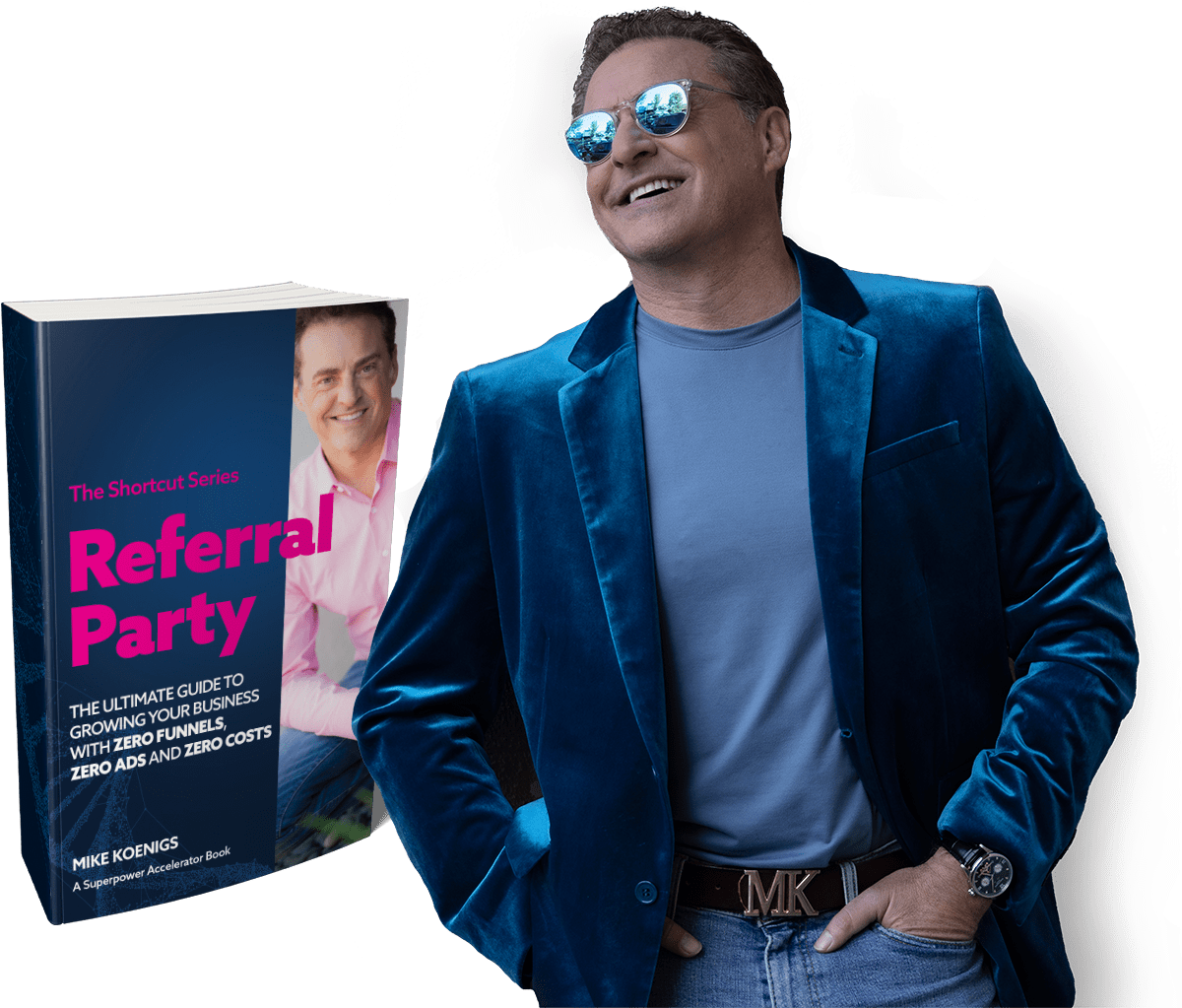 Watch Capability Amplifier Episode & Read the How To Guide
Mike also shares his Capability Amplifier episode and transcript with Joint Venture Expert Charles Byrd where they discuss just how BRILLIANT this system really is. Plus he offers a guide of MUST-HAVE TECHNOLOGY to keep the process (and dollars) flowing.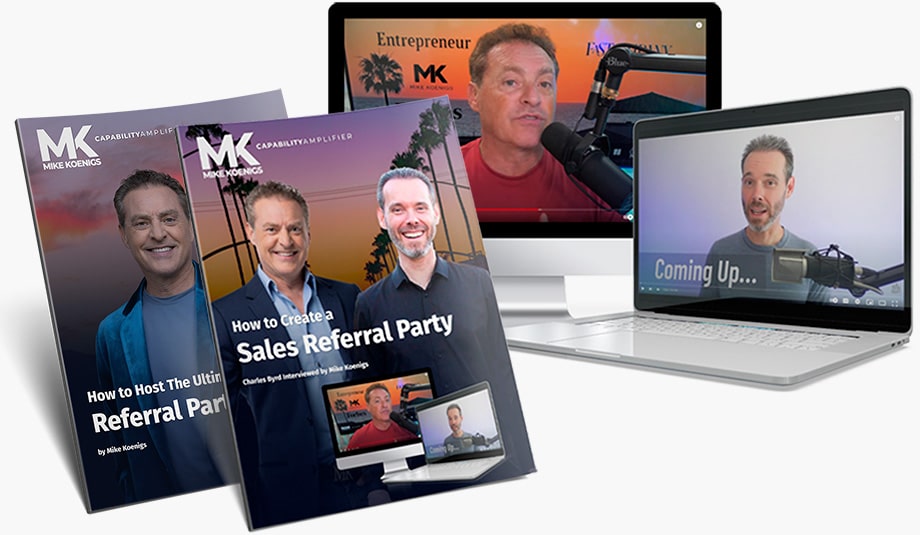 Download Your Referral Party Swipe File
Word-for-word scripts, swipe-and-change templates, and tons of case studies and examples to get you started.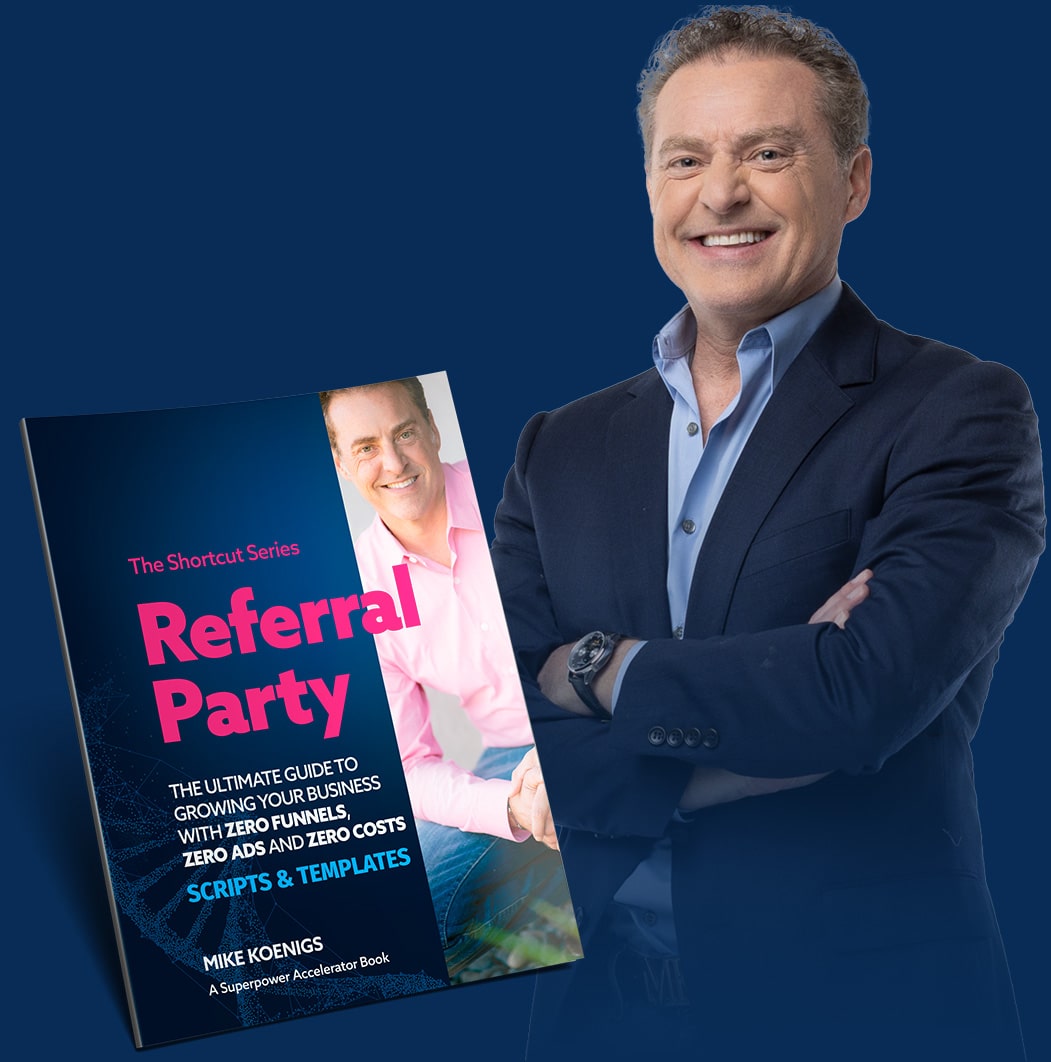 Video Samples of Referral Parties & Intros
Review dozens of samples of Referral Parties and introductions Mike has made during a Referral Party.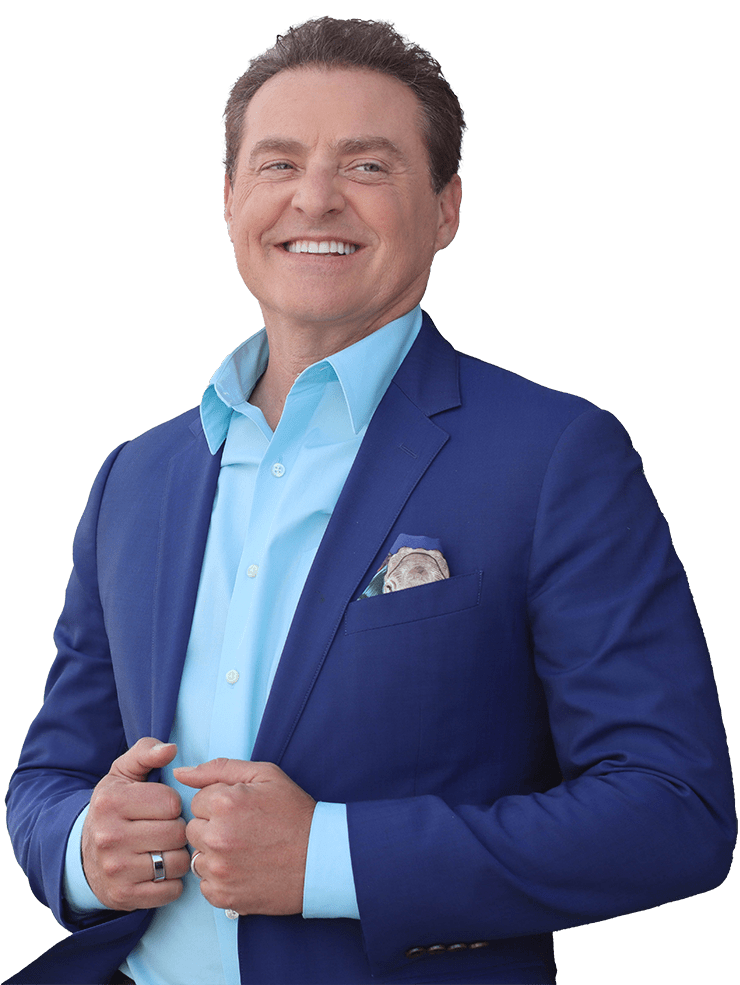 5 Technical Resources You Need
A paid version of zoom.us (or whichever meeting software you're using). One of the key applications is being able to stream the meeting to YouTube and creating a shareable link.
Your cell phone.
Access to your database. (That could mean your email list, social media profiles, or wherever you store your contacts).
Google Docs
Otter.ai for transcriptions
There may be a little bit of a technical learning curve. Get through it. Don't wimp out. If you have to hire someone to get technical help, find the right "who," and DO IT.
Once you get this system down, it is "rinse, wash and repeat."
I really, really recommend that you have one of the scheduling services like Calendly or Once Hub.
Another tip (other than having your scheduling link) is to create a simple, easy-to-remember URL.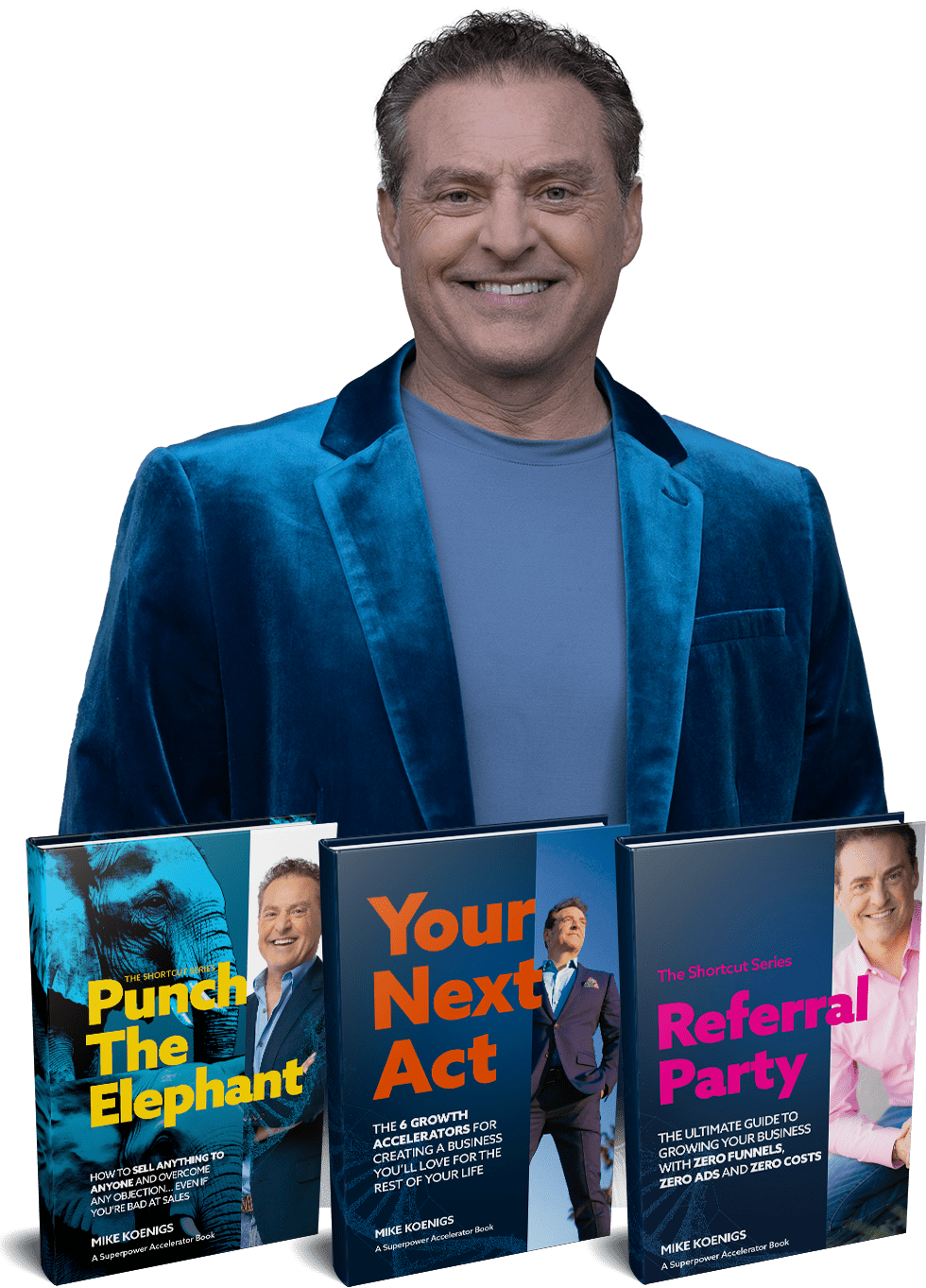 Mike Koenigs
17-Time Best-Selling Author
Serial entrepreneur with five successful exits, a 17x bestselling author, and speaker. He's the secret weapon of founders looking to create and launch a new business after an exit, and build a magnetic personal brand that multiplies the value of everything they do.
He helps entrepreneurs create their "Next Act", high net, low overhead, high impact, lifestyle-compatible and simple businesses they love. 
His expertise and success have led him to work with major brands and high-profile clients, including Sony, BMW, 20th Century Fox, Best Buy and 3M.
As a pioneer in teaching Generative AI for Executives, Mike has taken the stage at prestigious events such as Tony Robbins' gatherings and Peter Diamandis' Abundance 360 conferences, MIT, EO, YPO, TLC, Strategic Coach, Genius Network and Dave Asprey's Biohacking events, inspiring and educating audiences with his innovative Ai insights and systems.
Are You Ready to Experience the Superpower Accelerator?
Contact Mike Koenigs and his team to hold your spot to create a business you'll love for the rest of your life and shortcut the sales process.